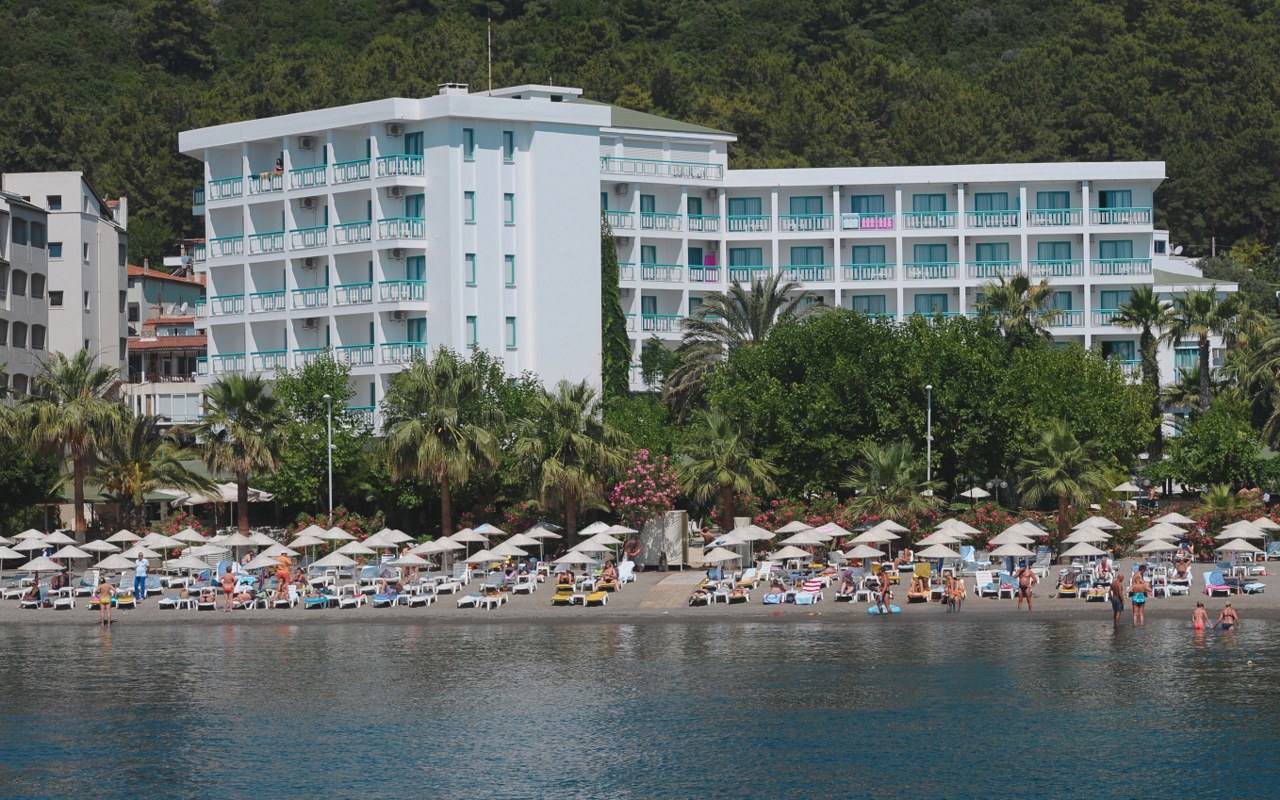 Tropical Beach Hotel
Sustainability
TROPICAL HOTEL POLICY
The main goal of our hotel is to provide the best quality service by keeping guest satisfaction above everything, together with all our employees. In line with this goal;
LEGAL REQUIREMENTS
Tropikal Hotel has adopted the principle of complying with legal requirements in all product and service processes.
THE ENVIRONMENTAL POLICY
At TROPICAL BEACH HOTEL we are aware of our responsibilities through the environment. We believe in the protection, preservation, and enhancement of our environment, through sustainable management. We reduce, minimize, and manage the impact on the environment through our continuous commitment to the following:
● To reduce our negative impact and conserve our natural resources through education/training and communication.
● Set sound environmental objectives and targets. The environmental manager manages a review process, measuring results and reporting on achievements to senior management. This is done, at least, biannually.
● Comply with all applicable environmental laws, legislation, and regulations to ensure that current legislation is enforced throughout the hotel.
● Minimise pollution, by reducing the use of chemicals and other hazardous substances.
● We aim to minimize water consumption, energy, and waste production.
● Raise the environmental awareness of our employees, customers, suppliers, and the local community by making them aware of our Environmental Policies, and encouraging them to adopt them same.
● Purchase local products and services where possible, and feasible, in accordance with our" Environmental Purchasing Policy".
● To ensure minimization of the business impact, we apply do's and don'ts, in accordance with the "Guidelines Best Travelife Practices".
● We will always seek to achieve a clean, healthy, safe, and sustainable environment for our community, tourism's future generations, and ourselves.
LABOUR AND HUMAN RIGHTS POLICY
The TROPICAL BEACH Hotel ensures that working and human rights issues are addressed by a commitment to the following:
● All employees MUST receive a written contract based on local employment laws.
● All employees MUST be insured and be granted full medical care.
● Working hours should be in line with national employment laws.
● All employees MUST receive a free uniform, free laundry, 3 free meals per day, and accommodation.
● All employees MUST receive the correct introductory orientation session for new staff.
● All employees MUST receive the correct training and have the opportunity to develop their skills and advance in their careers.
● All employees MUST be treated with respect, and fairly, and must NEVER be subjected to any sort of intimidation or harassment.
● All employees MUST receive fair and indiscriminate equal opportunities of employment, development, advancement, self-expression, and self-representation.
● The minimum age for beginning employment is 18.
● The disciplinary procedure is applied according to the country's local legislation. The communication of the same should be on the Human Resources notice board.
● Employees are permitted to form an employee association or committee.
● Employees are permitted to elect a spokesperson, should they wish.
● Employees are permitted to schedule meetings together in the workplace, during working hours, to discuss employment-related issues.
● Employees are permitted to arrange and conduct meetings, without management involvement.
HEALTH AND SAFETY POLICY
● The hotel is COMMITTED to provide a healthy, hazard-free environment for all of its employees, subcontractors, visitors, and guests.
● All Personal Protective Equipment (PPE) related to the various job hazards, are to be made available to employees, subcontractors, visitors, and guests (when necessary).
● When applicable, safety instructions should be communicated to guests and staff, in the relevant locations i.e. the Do's and Don'ts (i.e. For your own safety please do not........" etc.
● The hotel should have a dedicated fire safety policy, written on the back of guest room doors, to include at least; safe directions, emergency exits, and an assembly point.
● The lifts should have caution signs advising "not to be used" in an emergency, or by "unaccompanied children", without an adult present.
● The health and safety policy should be reviewed at least annually, or more frequently if required (i.e. after an accident) to ensure that it is both adequate and effective.
● After any accident, and where applicable, the hotel should conduct an analysis and apply the appropriate preventive/corrective measures. All aspects of the business are to be considered following this policy.
COMMUNITY ENGAGEMENT POLICY
Here at TROPICAL BEACH HOTEL, we are keen to establish positive relations with our local community, based on respect and mutual support (when applicable). We fundamentally believe, and work, to achieve, the following:
● The participation and Empowerment of the local community is always encouraged and supported.
● We respect intellectual property rights, culture, and traditions when dealing with local and indigenous communities.
● We ensure that local people and indigenous communities are not subjected to discrimination, either as individuals or as communities, in areas such as recruitment, employment, procurement, and tendering processes, or as suppliers and traders.
● We provide relative preferences for local suppliers.
● We provide relative preferences for hiring resources from the local community, always where the minimum qualifications are met.
● We encourage our guests to go on excursions to see local people and discover more about their local traditions.
● The hotel will never obstruct public access to water sources or other essential resources or services.
● We are committed to the appointment and consultation of the local community, when planning any development that may affect them, taking into consideration their views and responding to them. We conduct a pre-assessment of developments' possible impact on the local community.
● Development of an internal purchasing policy, giving priority to local services or product providers, whenever possible.
● The hotel MUST use local suppliers as much as possible. Certainly for fish, meat, vegetables, fruits, etc.
● The hotel MUST promote other local products and services to the guests, by recommending guides, markets, and crafts.
● The hotel MUST always try to provide services or facilities to the community that wouldn't normally be available.
● The hotel should try to maintain local public areas, infrastructure or places for public services, by either direct contributions or participation in a local tourism assembly. These activities should be recorded in a formal written document.
● The hotel MUST encourage customers to explore the destination.
● Whenever one or some of our facilities in the accommodation are offered to non-residents (including local people), they are treated no differently in using that facility than the accommodations residents.
● Always where there are the rights of access to public areas/ways; we never add barriers, signs, or other controls preventing public rights of access.
QUALITY POLICY
● Create mutual trust and respect between employee and employer.
● Implement these principles of quality at all stages to improve the quality of our services.
● Aim for the highest appreciation from our guests.
IMPLEMENTATION
● All employees must provide the service of the best quality to increase our guest satisfaction.
● Provide a healthy and safe working environment to eliminate all work-related accidents.
● Increase mutual trust, respect, and communication between employees.
● Exchange ideas and develop team spirit with the participation of all employees.
● Ensure continuous training of all employees and increase their self-development.
● Constantly strive to raise the level of our quality.
● Work with suppliers who agree with our quality principles.
● Increase profitability by reducing costs though knowing that quality is the key element of success.
● The Companies Quality Policy, even though it is prepared and published by upper management, must be known and embraced by all TROPICAL BEACH HOTEL employees.
Tropical Beach Hotel
Awards and Certificates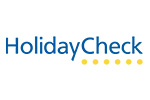 Recommended on Holiday Check 2023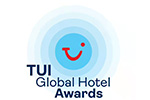 Turkey's Top 100 Hotels Award 2023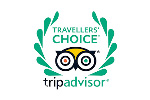 Tripadvisor "Traveller's Choice" Awards 20/21/22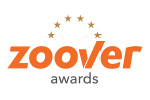 Zoover Awards
2019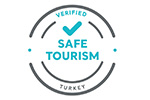 Certificate of Safe Tourism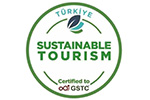 Certificate of Sustainable Tourism